Year 2 followed their written instructions on 'How to make a brilliant bird feeder' and actually made them! The children thoroughly enjoyed mixing the ingredients together and even got their hands 'stuck' in. The local wildlife is very lucky indeed.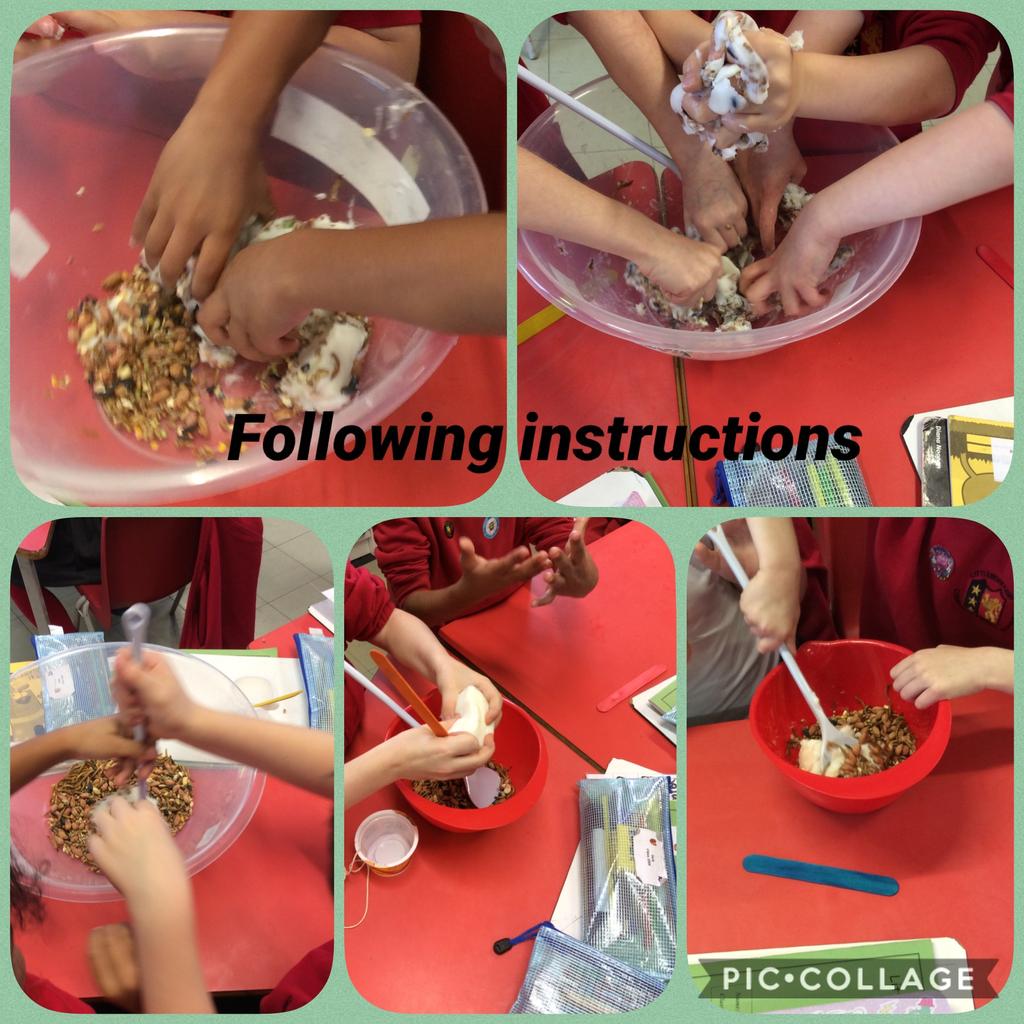 On the 14th September 2020, the children enjoyed their WOW day where they could come to school dressed in the colours to represent a country or continent. On the day, they learned the 7 continents and 5 oceans and made their own globes using blue balloons. They then researched the different continent, becoming experts and also created posters before presenting them to the class.
As part of our English work, the children, took part in our extreme reading challenge where they had their photo taken reading in an extreme place - such as: on top of a van, under the table, hiding in a rocket or reading whilst performing the crab. They then were able to build dens in the classroom before starting our writing about Little Red Reading Hood.
On the 19th November, The whole school took part in the Maths WOW day! Year 2, thoroughly enjoyed spending the whole day completing maths quizzes, using the ipads and playing board games whilst making number bonds to 100, creating Joan Miro pictures using 2D shapes and also logging on to their Timestable Rockstars game for the first time. They have since brought home their logins so they can now access this game at home.