This year our pupils wrote letters or created posters to say why they would make the best Eco Warriors. From a huge number of applicants, the following have been selected to represent our school.
Year 2 - Matilda, Sunshine, Ellie, Jocelyn and Reggie
Year 3 - Edward, Lizzie, Erin and Laylah
Year 4 - Zaki, Mollie, Jenson and Lola
Year 5 - Oliver, Noah, Evan and Erin
Year 6 - Summer, Charlotte and Rosie
What a year it has been! We have been so busy achieving everything off our action plan, plus much more! We have some great news - we have achieve our very first Eco-School's Green flag award with merit!!
A huge thanks to all those who have helped us achieve this but most importantly a huge thanks to the Eco Warriors who have given up their own time to attend meetings, litter pick and plan activities for the whole school! When you see our green flag waving, remember it was those children who worked hard to achieve it, to save the environment.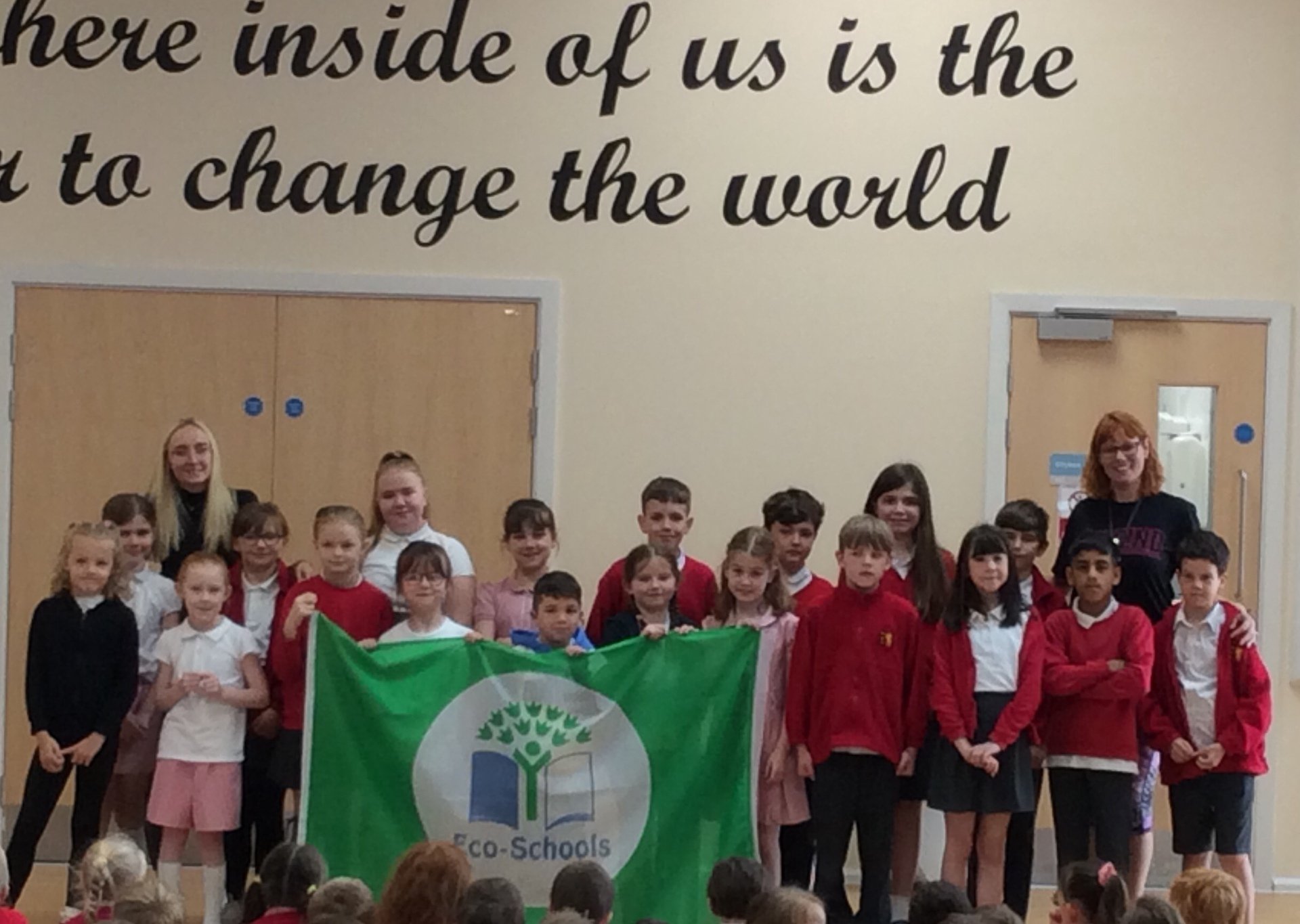 Please click here to see our action plan.
Eco Top Tips
Always think 3 R - Reduce, Reuse and Recycle

Turn off the lights when you don't need them.

Don't waste water - turn off the tap when not needed.
The Great British litter pick.
Thank you to all the volunteers who helped us achieve our 8 bags full of litter - we couldn't do this without you. Keep Britain Tidy!